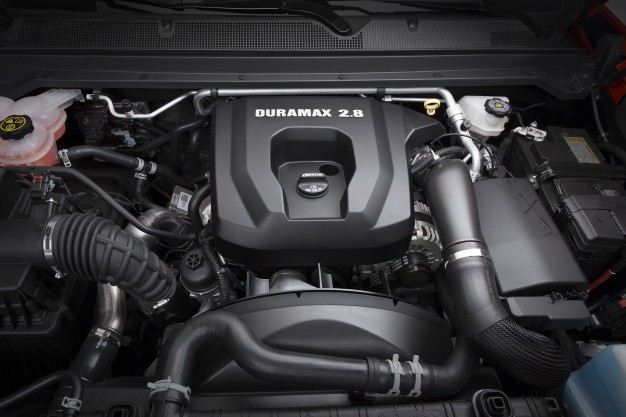 Are you thinking of investing in a new pickup truck? Well, tough decisions await you. Will you go for a diesel or gasoline engine? Gasoline, right? With the availability of Duramax Diesel, the decision of what to go for is never straight forward. Diesel engines operate just like gasoline engines, but there is a difference in the combustion process of the fuels. If you are still undecided whether to go for Duramax or gasoline fuel, you should get some advice. Here are some of the reasons you should consider GM Duramax Diesel engine:
1. Low-End Torque
Torque refers to a measure of an engine's capability to transport or move heavy loads. While it is always good to have more torque, there is nothing as good as being able to launch a loaded truck confidently and quickly. This is exactly what you get when you opt for low torque—pulling a heavy trailer will be quite advantageous. GM Duramax Diesel engines are capable of producing low-end torque because they have long piston stroke and high cylinder compression. Even with the smallest Duramax Diesel engines, you'll still get the low-end torque you need.
2. Enhanced Trailering
Unlike gasoline engines, diesel trucks offer higher trailering ratings. For example, a 3.8-liter gasoline V-6 offers a trailering rating of approximately 7000 pounds while a GM Duramax Diesel 2.8-liter I-4 offers a trailer rating of around 7700 pounds—a high towing rating for any midsize pickup.
3. Exhaust Braking
Duramax Diesel engines have an exhaust brake that leverages the compression of the engine. This feature gives the driver enhanced control, allowing him to slow down the vehicle even on steep hills. The main advantage of using an exhaust brake is that it is capable of slowing down a truck on long, steep stretches, and the best part? It reduces wear on the braking system.
4. Improved Efficiency
Ever fueled a car only to run out of fuel much faster than you expected? It happens, especially if you are not keen on the engines you opt for. Yes, a car's performance may be unparalleled but what is performance when you can barely move around. People who are of the opinion that performance precedes efficiency know the importance of efficiency. To be honest, the joy of driving lies in the efficiency of the fuel. Research has shown that Duramax Diesel has an impressive fuel economy ratings than its gasoline counterpart. It is also good in performance!
5. Exceptional Rigidity
GM Duramax Diesel engines are exceptionally rigid, and this provides the basis for their low-noise and smooth operation. The smooth operation often translates to greater flexibility and better fuel mileage. Duramax also features hardened cylinder bores. This exclusive technique was borrowed from bigger diesel engines. The cylinders are polished, subjected to heat, and then polished again. The process results in resistant to wear cylinder gas.
A gasoline engine or a diesel engine? Admittedly, settling for one is never easy. If you need an engine with low-end torque, exceptional rigidity, and exhaust brake, Duramax Diesel engine got you covered. Duramax Diesel engine also offers improved efficiency and enhanced trailering—features you can hardly find in a gasoline engine. We suggest you also talk to the experts at ClassicBeaumont.com who own and operate the #1 GMC dealership in SouthEast Texas. They can answer any question you have and can set up up with the pickup truck of your dreams. Make sure to follow them on Facebook to stay close to all the current specials and incentives.